Frontiers of Science: Climate & Us
Examine the fundamental factors that determine Earth's temperature, greenhouse gas emissions, paleoclimate proxies, climate models, and feedback loops for climate change.
Weekly Effort
2 hours/module
Discipline
School
Format
Course Description
Investigate the fundamental factors determining the Earth's climate, including the Energy in = Energy out equation, astronomical factors like sunspots and Earth's orbit, and the composition of the Earth's atmosphere.
Examine the historical temperature trends of the Earth, analyzing the rise in temperatures and its connection with greenhouse gas concentrations, utilizing paleoclimate proxies such as tree rings and ice cores.
Understand climate models by comparing past and present climate changes, and explore the human role in altering the carbon isotope content of carbon dioxide, contributing to global warming.
Learn about the impact of positive and negative feedback loops on climate modeling and their significance in various fields, equipping learners with scientific knowledge to comprehend and address the critical issue of global warming.
Course Prerequisites
There are no prerequisites for this course.
What You Will Learn
By the end of this course, learners will be able to:
Analyze and interpret sparse and large datasets, as well as complex natural systems, leveraging skills in calculations, plots, probability, and models to understand the data and extract meaningful insights.
Identify and draw positive and negative feedback loops, understanding their significance in various natural and systemic contexts.
Investigate how scientists learn about past climate conditions and predict future climate patterns, including the study of anthropogenic greenhouse gas emissions and their impact on the planet.
Explore strategies for climate adaptation and mitigation, encompassing technological, political, social, and economic perspectives, thereby gaining a comprehensive understanding of approaches to address climate change.
Course Outline
Module 1: Global warming
Module 2: Global warming: Earth's surface
Module 3: The global temperature
Module 4: Past climate
Module 5: Future climate
Module 6: Global plans and prospects
Instructors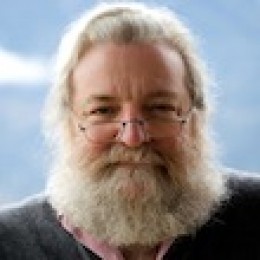 David J. Helfand is a renowned astronomer and author who has been a faculty member at Columbia University in New York since 1977. He has spent time as a visiting scientist at the Danish Space Research Institute, the University of Copenhagen, and the University of Cambridge. With over 200 scientific publications and 22 PhD students under his mentorship, he is an accomplished researcher. However, most of his teaching efforts have been focused on educating non-science majors. He received Columbia's Presidential Teaching Award in 2001 and the Great Teacher Award from the Society of Columbia Graduates in 2002.
Prof. Helfand played a critical role in the creation of Canada's first independent, not-for-profit university, Quest University Canada, serving as its President & Vice-Chancellor from 2008 through 2015. He has also advised other new universities based on this model in England and Wales. He is the former President of the American Astronomical Society and current Chair of the Board of the American Institute of Physics. Additionally, he is a member of the Executive Committee of the Board of Science Counts and a Fellow of the Committee for Skeptical Inquiry and the American Astronomical Society.
His book, "A Survival Guide to the Misinformation Age," released in 2016, equips readers with the essential tools necessary to combat the overwhelming amount of mis- and dis-information that pervades society today.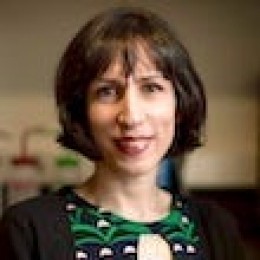 Director of Frontiers of Science
Ivana Nikolic Hughes is a Senior Lecturer in Discipline in the Department of Chemistry and Director of Frontiers of Science, Columbia's core science class. She graduated with Honors from Caltech with a B.S. in Chemical Engineering, completing her Senior Thesis with Frances Arnold, the first American woman to win a Nobel Prize in Chemistry. Ivana conducted research in novel therapeutics at several institutions, including the University of Nis in Serbia, ETH in Zurich, and the University of Washington in Seattle. She earned her PhD from Stanford University in 2005, studying enzymatic catalysis and protein evolution in the alkaline phosphatase superfamily.
As the Director of the K1 Project - Center for Nuclear Issues, Ivana promotes informed debate on nuclear technologies among undergraduate students and faculty through research, writing, and film. Her work has been featured in major media outlets, including LATimes, CNN, FOX News, and BBC Mundo. Her writing has appeared in The Hill, The Diplomat, Bulletin of Atomic Scientists, and Scientific American. Collaborating with faculty and administrators from diverse science disciplines, Ivana develops the Frontiers of Science curriculum each semester. Her expertise and media appearances make her an influential voice in the scientific community.
Please note that there are no instructors or course assistants actively monitoring this course.